Speaker, Author, Storyteller.
Welcome! I am the author of five books, numerous short stories, and articles that have appeared in magazines and journals. I also facilitate workshops on teaching others to spark their own creativity. We can use that creative spark for self-expression and authenticity. See more about my writing, creativity, and communication workshops at IzoldaT.com.
Breaking News! The print version of Speak From Within will be released officially on September 24, 2018. The Washington DC-area book release party will be at Joe's Movement Emporium on September 24th 7:00pm-9:00pm.
Based on my Speak-To-Succeed workshop, this book will help you build the confidence to engage and inspire any audience. Then, you will explore how to communicate authentically in meetings, interviews, and presentations. Afterward, you will share your story with joy.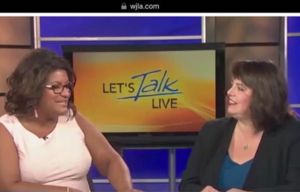 On August 1, 2018, I had the honor of doing a guest segment on NewsChannel 8's "Let's Talk Live."  We talked stress management for busy people. Please see the video of the episode here. And get your very own copy of my new guide, Four Easy Fixes for Four Toxic Stressors right here.
Podcast

Tell Your Story Better: Communication Made Simple
Learn how to engage and inspire any audience as you build communication skills in writing, speaking, music, or art. In this podcast, I explore topics like how to negotiate or improve your physical voice. Additionally, I interview communicators and ask them to share their wisdom.
Find it here!
A Little About Me
I was born in the former Soviet Union, and my family immigrated to the USA. As soon as I learned English, I became a voracious reader. Writing came later to me, but I have always been a teacher and storyteller. My books blend my love of music, fantasy, travel, and adventure with love, friendship, and our hidden selves.
I teach singing, writing, and self-expression to organizations, corporations, and at colleges. My "Work in Harmony®" and "Speak to Succeed" workshops have garnered rave reviews at conferences and other events.